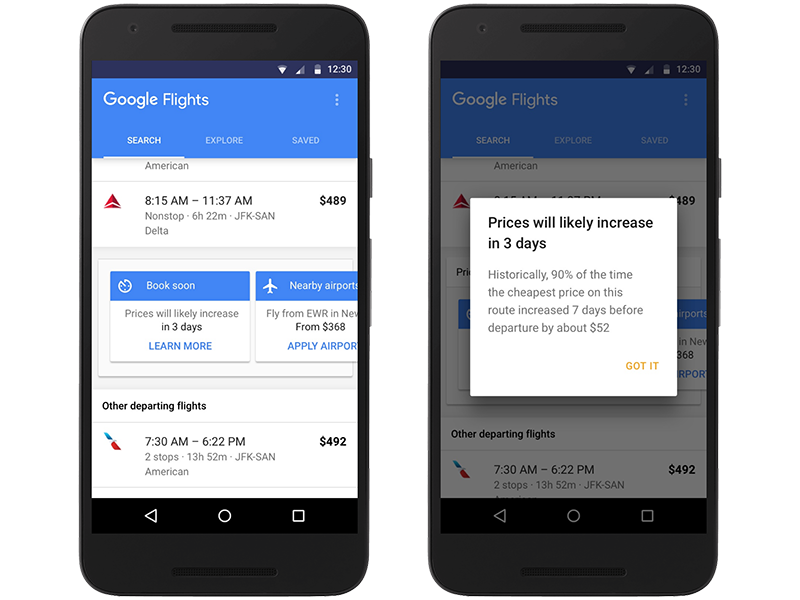 Price tracking in time for the holidays
Google's built-in flight-searching tool just got a big improvement with the addition of price notifications. Now, when looking up the cost of future travel plans using its search engine, you may see a card pop up telling you when the fare is expected to expire and how much you'll save by booking sooner rather than later. If you still want to wait to purchase the ticket, you can track the flight or route and receive notifications about fare increases.
Google sources the information from historic data on flight costs, so it won't be entirely accurate all of the time. However, it does offer a useful resource when trying to save a few bucks on flights during high-demand times of the year or when planning a trip far in advance. The company is also making an effort to improve Google Flights for mobile users, as it's chosen to leave the feature as a part of the mobile web and not break it out as a standalone app. So you'll be able to save and track flights from your phone, so long as you're signed into your Google account on Chrome.